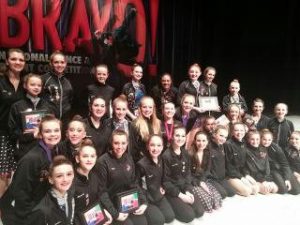 Head to Toe Dance offers many opportunities for dancers to perform and be part of a team. Our company dancers start as young as 5 dance through high school and college.
This year our dancers have attended two conventions and taken classes from world renowned teachers.  They have danced in festivals and have spent countless hours in rehearsals.
We are currently enjoying a very active competition season.
Dancers make life long friendships in our program.
Many of them dance together for most of the years of their childhoods.  Their families spend weekends and vacations together.  The memories and lessons learned are priceless.
Our auditions are in May.
Consider joining our Company family.
You won't regret it.
Dance is so much more than learning steps.
Dance is about confidence.