What to pack
(For our Sparkle Dancers)
Having your little dancer prepare for dance class will set her up for success!  She can check her bag the morning and make sure she has everything she needs.  Learning responsibility creates confidence for young children.
 Our Sparkle Dancers wear a pretty pink tutu.  They love dressing like their friends and feel a part of the class when they do so.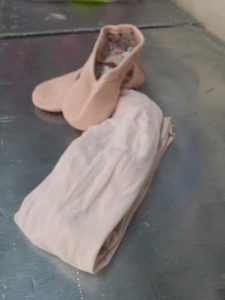 Here's a helpful hint!  Have your dancer put on her tights on at the studio or wear pants over the tights for the car trip.  Little ones can often stumble and tear their tights on the ground going to and from the studio.
Dancers of every age always wear their hair up for class.  Pigtails are a good choice for little ones who will probably be learning to roll.
Little Dancers love tap shoes!  Practice at home learning to buckle.  They will be so proud when they can put on their shoes all by themselves.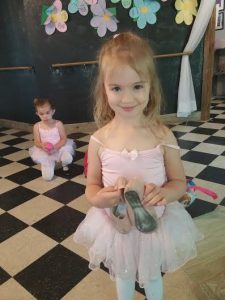 Ballet shoes should be worn inside only because the soles will tear easily!  Be sure to write your child's name in her shoes in case they get left at the studio.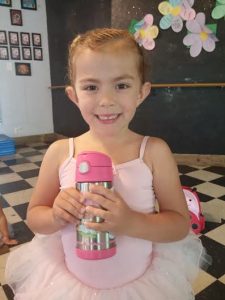 A spill proof water bottle is an essential item to pack in your dance bag.  Your dancer will get thirsty!
Ready for class!  Your child will feel  proud  when she has learned to pack her bag and be ready for class. This life skill will come in handy in the years ahead as she packs her bag for Kindergarten!  Help create the happy anticipation.