Meet Our Dedicated Dance Instructors and Staff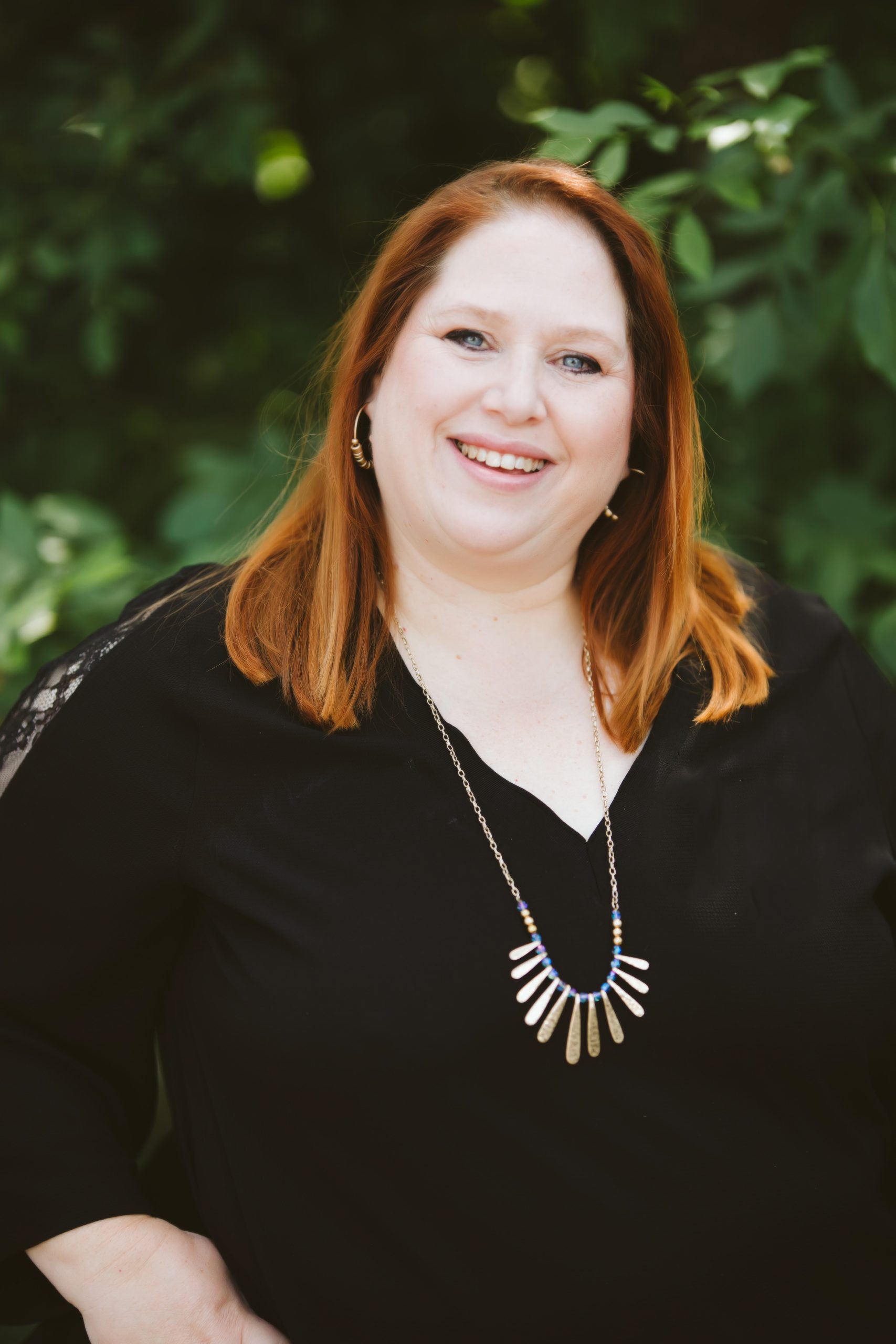 Anne Brown
Birthday:  May 7
Three phases to describe my dance background:
I danced at UT, was in lots of musicals and operas too!

I've been teaching for over 30 years!  WOW!

I love inspiring and mentoring the next generation!
Teaches: I teach everything but Hiphop!  🙂 
Favorite Head to Toe Memory:
There are so many beautiful memories.  But one of the greatest was winning the "Professionalism Award" and then later the "Spririt Award" at competition.  I love that our students are learning to be polite and kind dancers who will be an asset to any organization in their futures.  
When not at Head to Toe:  I am painting, playing with my doxie, Grace Kelly or hanging out with my husband,    Christopher!  
Wise words and philosophy: My joy is in finding ways to build dancer's self esteem while teaching them the love of dance.  Mentoring, creating exciting new ballets and choreography drive my creative life. Finding and training staff with a similar mindset is fulfilling as I have the opportunity to reach a new generation of dance educators.    
Jordyn Baker
Birthday: November 19
Three phrases to describe my dance background:
 I come from a dance family.  My mom and grandma were both dance teachers.  It's in my blood!! I've danced at Head to Toe since we started and now I teach here.  

I've done it all – ballet, tap, jazz, acro, contemporary and hiphop.  But hiphop is my fav!

I've enjoyed performing with The Lovely Company, Fort Never and She23.
When not at Head to Toe: 
I am working at a luxury apartment complex downtown, checking out a local art gallery, reading non-fiction books, discovering amazing Austin foods or watching a classic film.
Teaches:  Hiphop 🙂  
Favorite Head to Toe Memory:  Helping mom introduce the first Head to Toe Dance Recital.  I was a tiny tot!!
Wise Words and Philosophy:  "Comparison is the thief of Joy!"  -CS Lewis
"Stay Educated, Stay Inspired, Stay Different, Stay You!"
Erika Doyle, Dance Instructor
Birthday:  Sept 9
Three Phrases to describe my dance background:
Began professional dance work at 16

Attended ACC before transferring to SHSU


Discovered passion for dance at age 11
When I'm not at Head to Toe:  Taking another dance class.
Teaches:  Ballet, tap, jazz, and modern
Favorite Head to Toe Memory:  The 2017-2018 senior company.
Wise Words and Philosophy:  "It's okay to have a bad day."
Jessica Gray
Birthday:  Oct 17
Three Phrases to describe my dance background:
I began dancing at the age of 2 in Rowlett, TX and danced competitively with my studio and High School Drill Team.

I have received many National Solo titles from competitions and conventions like StarPower, Tremaine, West Coast Dance Explosion, America Dance and Drill Team and many more!

I attended the University of Texas at Austin and graduated with a BFA in Dance in 2015, when I began teaching at local Austin studios and dancing with site specific dance company, Dance Waterloo.
Teaches: Jazz, Tap, Ballet, Pointe, Contemporary, and Hip Hop
Favorite Head to Toe Memory:   Teaching my first class and all of the girls TURNING OUT my choreography like pros; they were so welcoming and talented!
Wise Words and Philosophy:  My Favorite quote is from Pina Bausch, "To understand what I am saying, you have to believe that dance is something other than technique  We forget where the movements come from.  They are born from life."
Bridget Moore, Administrative
Bridget joined Head to Toe Dance as the Admin Assistant in 2016. Originally from the Midwest, Bridget and her family relocated to the Dripping Springs area in 2013.
She has a Business and Marketing degree from Ball State University in Indiana and has spent her professional years working mostly with entrepreneurs and small businesses.
Bridget, along with her husband, 2 children (boy/girl twins) and 2 dogs, is very happy to now call Dripping Springs home.
Kara Nelson
Birthday:  September 30
Three Phrases to describe my dance background:
I started dancing at 3, and competing at eight. I fell in love with ballet when I got my first pair of pointe shoes!
I competed at many prestigious ballet competitions including YAGP and ADC/IBC. I also trained with Cary Ballet in North Carolina for two years.
I was an ambassador for Russian Pointe, Movin' Easy, Icon Dance Awards, & Ballet in the City.
Teaches: I love to teach all styles of dance, but I mainly teach Ballet!
When I'm not at Head To Toe: I love to bake, work on my photography skills, and go have fun with friends!
Wise Words and Philosophy: My goal in any class is to foster a safe environment for all dancers to learn and grow their love for dance!
Granger Rosipal
Birthday:  Feb 24
Three Phrases to describe my dance background:
I grew up dancing at Head to Toe!  

I am a current company member of a traveling convention/ competition, La Dance Magic.

I was on the Head to Toe Company for 6 years and loved the opportunities to perform for a live audience.  
Teaches: I specialize in Hiphop (waving, popping and crumping), but I also love the chance to teach ballet, musical theater, and acro!
Favorite Head to Toe Memory:  Getting to play the Cavalier in the Nutcracker! 
Wise Words and Philosophy:  I believe in holding students to a high standard because if you work hard and progress in dance, it will carry over into every area of your life.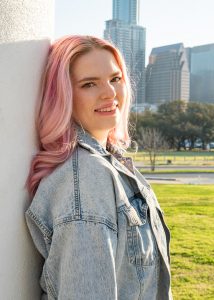 Haley Sikes, Dance Instructor
Birthday:  July 18
Three Phrases to describe my dance background:
I was a part of Head To Toe dance co.

I have danced since I was 3.

I've trained in hip hop for 7 years.
Teaches: Hip hop, jazz, tap, contemporary
Favorite Head to Toe Memory:  Choreographing for head to toe dance company!
Wise Words and Philosophy:  "I'm not stressing if you're not stressing"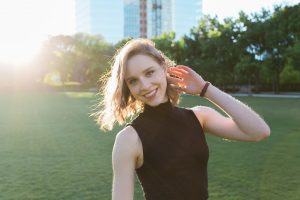 Kirsten Kemp – Guest Instructor
Kirsten Kemp is a former professional dancer, classical ballet instructor, creator of TwinTalksBallet on YouTube, and a Mindset Coach for dancers. No matter what modality she is using to serve others who share the same passion for ballet, it is her mission to inspire others to dance with joy, to grow in good character, and to know that their worth goes far beyond what their body can do.
A native of Corpus Christi, TX, Kirsten grew up dancing alongside her twin sister, Kelsey. At 13, their passion for ballet grew into a drive to pursue ballet professionally, which lead to training during the summers at programs such as San Francisco Ballet, Houston Ballet, and American Ballet Theatre. Kirsten went on to train year round in the top levels of the Houston Ballet Academy for two years, after which she went to study on scholarship at the University of Utah where she graduated within three years with a BFA in Ballet and a Minor in Business Administration with top honors.
Kirsten then danced professionally with Oklahoma City Ballet for one and a half seasons before choosing to step away due to a persistent knee injury. After dwelling in intense training and professional environments for so many years, Kirsten's innate passion for encouraging and supporting fellow dancers turned into her next career path.
Hence, in the summer of 2018, Kirsten began a Mindset Coaching practice, specifically designed to give dancers the individual support they need to resolve fears, doubts, and insecurities that hold them back from dancing confidently and to the best of their abilities. By holding her sessions online, Kirsten has had the privilege of working with dancers from all over the world, ranging from top professional dancers at Houston Ballet, San Francisco Ballet, and New York City Ballet, to dancers in top pre-professional schools, dancers in college programs, recreational dancers, and dancers who are facing the difficult transition from ballet to another career path. As a IBCP Board Certified Master Practitioner of Neurolinguistic Programming, Kirsten has also expanded her services to help dancers heal and move forward from the mental and emotional effects of severe, shame-based teaching methods that many have experienced in their pre-professional training.
In 2019, Kirsten has launched an online recovery support program for injured dancers, called the Come Back Stronger Course, and has traveled across Texas and to Alaska to teach master classes and to deliver powerful seminars to dancers on subjects such as "How to Audition with Confidence" and "How to Use Ballet Training to Become a Highly Effective Person in Any Career Path". Paired with the nearly 300 free videos on YouTube that Kirsten has created as a resource for guidance and encouragement for dancers over the last 9 years, Kirsten is committed to serving the ballet community at large and to doing her part to create a healthier, more empowering ballet culture.
Sam Nelson, Guest Instructor, Choreographer
Sam is an Austin native who found his passion for dance when he was 10 years old. He spent 6 training at a local studio and competed on a pre-professional dance company. During these years Sam attended many dance conventions and competitions and received numerous awards including 3 National titles and 4 Regional titles. He has also received scholarships from Jump, 24 Seven, Radix, Hollywood Connection, the Streetz, NYCDA, Tremaine, Velocity, WCDE, Adrenaline, NRG, Revive, Wayne State, and AMDA. In addition, Sam has received numerous scholarships to train at Steps on Broadway, the EDGE PAC, Complexions, Summer Dance Sessions, Soul Escape, Elevate, and Trans4m.
Sam is a versatile dancer who is trained in Contemporary, Modern, Jazz, Hip Hop, Jazz Funk, Ballet, Ballroom, and Tap. He has learned from many top professional choreographers and helped teach young dancers of all ages and levels. Sam has had the opportunity to travel across the country as a Company Assistant to the faculty touring with 7 national dance conventions including Hollywood Connection, Adrenaline, Revive, the Streetz, NRG, Tremaine, the Pulse, and Dance League. He is currently on faculty at NEXT GEN Dance Intensive and teaches at several studios in the Austin area.
Sam is passionate about creating. His choreography has won several Judge's Choice, Technique, and Choreography awards at Jump, NUVO, Showstopper, Platinum, Celebrity, and Top 10 Dance Challenge. One of his biggest honors was winning the National Title of Teen Mr. Adrenaline in 2016 with his Self-Choreographed solo. In 2017, another of Sam's solos won 1st Overall at Nationals at Dancearchy Ultimate Dance Challenge. He creates pieces for other dancers as well and has choreographed college dance solos that have been accepted into Marymount Manhattan, Julliard,
University of Arizona, and USC Kaufman. Another very proud moment came in 2018 when one of his students won 1st Overall at Rainbow National Dance Competition with the solo he choreographed for her.
Sam recently performed at Vidcon 2018 at the Youtube Arena in Anaheim, CA and can be seen dancing alongside Nia Sioux in her latest music video "FLXXN".
Upon graduation Sam plans to move to LA to continue his dance training and double major Dance and Statistics in college. When he's not dancing, Sam enjoys listening to music, playing with his 2 dogs, traveling, spending time with his friends and family, and serving in his community.
Brie Underwood – Guest Instructor/ Choreographer
Brie Underwood grew up dancing, teaching, and growing in the Austin area.  Beginning her training at age 9, she has been very fortunate to learn from and to compete under some of the best in the industry.
Her educators and mentors include Cheryl Copeland, Quinton Weathers, Heather O'Hara, Alexa Moffett, Erica Sobol, and many more – not to mention her own dance students whom Brie learns from and hones her skills from every day.
Brie is the owner of Evolution Dance Collective and the Director of EVOLVE Dance Company located in Leander, Texas.  Her students are known for a high level of professionalism, creativity beyond their years, and technique to support it all.  Brie strives to individualize each of her dancers' training and company experience to best fit their personality and goals.  Parents have come to be able to counts on Brie to build their dancer's technique and artistry while also preserving individualism and innocence.
When not training her own dancers in Leander, you can find Brie judging at competitions, teaching at other local studios, or furthering her dance training at workshops and seminars.  Brie is looking forward to working with the dancers at Head to Toe to bring our their true potential and to help continue grow the Austin dance community to be one of collaboration and support.