Meet Our Teachers!
Ms. Anne Brown
Lead Instructor
As owner and director of Head to Toe Dance, Ms. Anne strives to bring innovative dance education to Dripping Springs area.
---
Chelsea Affatato,
Assistant Director
Being a dance instructor is much more than a job for Chelsea Affatato.
Beginning her formal dance training at 14, Chelsea discovered her deep passion for dance as a Member of the Dripping Springs HiSteppers, where she was a member for all four years of high school; and nominated as an All American.
Continuing her dance education, Chelsea auditioned for and trained with the world famous Kilgore Rangerettes at Kilgore College.  In addition to her role as Assistant Director at Head To Toe Dance Company – where she began as an intern in 2013, Chelsea also continues her college studies as a dance major.
With eight years experience as both a student and instructor, Chelsea plans to pursue a career in dance, both teaching and performing.

---
Inna Grudtcina: Instructor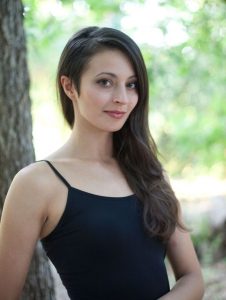 Inna Grudtcina was born and raised in Vladivostok, Russia. She started to dance and perform at the age of 14. She has been teaching contemporary, jazz and musical theatre since 2007.
Inna was developing her career in different countries; she was a principal dancer in shows in S. Korea ("Cinderella"), China, Spain (a tribute to Michael Flatley's "Lord of the dance") and Israel ("White noise" Vertigo Dance Company repertoire).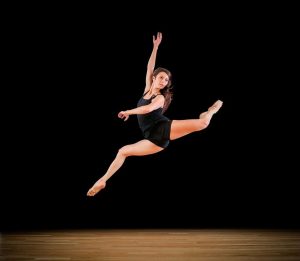 She was trained in ballet by M.Fyodorov and A.Strokin – nationally recognized ballet teachers. She got her contemporary dance training in Contemporary Dance Company "Kauri" (Russia) and at Vertigo International Dance Training Program (Israel).
Back in Russia she was a teacher and successful choreographer. Her works won awards at regional and national dance festivals and contests.
Since Inna found her passion in dance she kept on developing her dancing and teaching skills at numerous workshops in Russia and abroad.
Recently she moved to Austin, TX which is how she found Head to Toe Dance. The desire to share her knowledge, encourage and inspire young dancers is what brought her to United States.
Inna is a former dancer of Ballet East Dance Company in Austin. She teaches Contemporary, Modern, Ballet, Improvisation, Barre Pilates and is currently a member of Lotus Contemporary Dance Company.
---
Jordyn Barker: Hip Hop Instructor
Jordyn is a multi talented young woman who brings a lot of strength and energy to the studio.  She is often seen, giving it her all, at adult hip hop classes and conventions throughout Texas.
As a black belt in Taekwondo, Jordyn is a certified instructor and a World Champion.
Inspiring and motivational, Jordyn's classes are the highlight of many student's week.
---
 All of our instructors are 100% dedicated to helping students grow and become more confident in themselves and their talents.