*** Head To Toe Dance Studio ***
Join us at 14121 HWY 290 W Unit 3B, Austin TX, 78737
We are in the Firehouse Park.
Take the middle driveway, by the Gourmet Gals sign.
We are in the 2nd building back on the left.
Head to Toe Dance Studio
Dancing in Dripping Springs since 2003!
We specialize in building confidence in kids of all ages.
We offer quality, wholesome, and creative dance education for children ages 3-18. We offer dance lessons and dance classes for kids of all ages. We teach ballet, tap, hip hop, jazz, contemporary and acrobatics classes focusing on proper technique, performance opportunities, and plain fun!
Call us at 512-789-9683 or come by our studio at 14121 HWY 290 W Unit 3B Austin TX, 78737.  We would love to meet you.
SPECIAL NOTE:  Head to Toe Dance has been approved for PE credit for all Dripping Springs Middle and High Schools!!
Congratulations to Anne and her teams for their latest awards!
ANNE IS OFFICIALLY CERTIFIED BY THE USA ACROBATIC ARTS AND IS THE ONLY STUDIO IN THE AUSTIN AREA TO RECEIVE THIS CERTIFICATION.  (DANCERS WHO TRAIN THROUGH ACROBATIC ARTS HAVE BALANCED DEVELOPMENT, ARE STRONGER, MORE FLEXIBLE AND FEARLESS.  STUDIOS THAT IMPLEMENT THIS PROGRAM WILL SEE DANCERS WITH MORE SKILLS, WHO HAVE FEWER ACCIDENTS, AND ARE LESS LIKELY TO DEVELOP CHRONIC INJURIES.)
ANNE WON THE CHOREOGRAPHER AWARD AT STAGE ONE NATIONALS
SPIRIT AWARD AT CELEBRITY DANCE COMPETITION
FAN FAVORITE AWARD AT CODANCE
1ST OVERALL TEAM SMALL GROUP AT THUNDERSTRUCK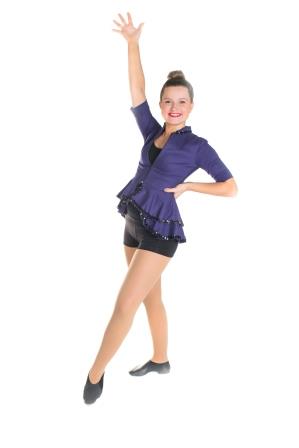 Dance Studio Reviews
Whitney Van Hees
Rating:

Dated: 08/18/2017
Miss Anne has truly devoted her life to training young people not only to be incredible dancers but wonderful young people. If you want your child to receive the best dance training enroll them at Head to Toe! If you want your child to simply have fun enroll them at Head to Toe! You will not be disappointed.  (Review From Facebook)
---
Kenna Hamm
Rating:

Dated: 11/08/2017
Anne at Head to Toe Dance Studio is great teaching the Sparkle Dancers class! I would recommend taking your toddler for some fun while also learning coordination and discipline! 
  (Review From Facebook)
---
Ka Revill
Rating:

Dated: 05/03/2015
I've had a dancer at Head to Toe for two years. Miss Anne has high expectations of her girls and helps them improve their abilities quickly, while achieving that tricky balance of making dance fun and something that they can continue to love for years to come. The music and choreography of the various types of dance performances (ballet, tap, jazz, hip hop, contemporary and acro) are very well done. She also genuinely cares for each student and has made my daughter feel so positive about herself and her dance experience that we both love it. Thanks Miss Anne!  (Review From Facebook)
---
Katie Paterson
Rating:

Dated: 03/18/2015
Ms. Anne is the best teacher I've had in a long time. She has taught me discipline, determination, and respect. She has also taught me how to push myself to exceed my limits.